CCTV isn't just about security, it's about gaining total control over your business environment
Do you want to secure your premises and access a live video feed from anywhere?

We specialise in bespoke, high-grade CCTV installations that allowing businesses to monitor working conditions to ensure the safety of employees, deter potential intruders and they can even lower your insurance premiums by showing insurers that you're proactive about security. Our CCTV systems provide unparalleled safety, security, and productivity for your business.
We are licensed under the Queensland Security Providers Act (1993) and can provide security advice and installations and can help you with your CCTV system? (license number 4589185). We partner with a licensed data cabler and electrician to run the infrastructure for the systems, so you can rest assured that we will deliver a top-notch solution. We utilise Hikvision cameras to provide superior quality monitoring and recording and can even program AI in Blue Iris software to identify humans and vehicles and send alerts when either reaches the cameras field of view. Best of all you can access live vision or recordings for your system from your computer or mobile phone.
Give us a call on 1300 778 078 today to discuss your needs or email us.


EVIDENCE COLLECTION



Gather invaluable footage that can be pivotal in resolving disputes or during investigations.



Why Business Are Using our CCTV Systems

Deter potential intruders with visible CCTV systems, helping maintain a secure business environment.

Monitor working conditions to ensure the safety of employees, contributing to a healthier workplace culture.

Insurers often provide discounts to businesses equipped with security systems.

With an IP67 rating, our cameras are fully dust-resistant and waterproof up to 1 metre.

REAL TIME MONITORING

Gain an instant overview of your business, from staff productivity to visitor behaviour.


IMPROVED EFFICIENCY

Using AI-powered software like Blue Iris, tag and track any human or vehicle movement for enhanced operations.
"Our business security skyrocketed with FortiTech's CCTV system. It gave us a real-time look at our operations, superior control, and peace of mind, especially with the handy doorbell camera. We couldn't be happier!"
Steve Rapson, Owner, Tile City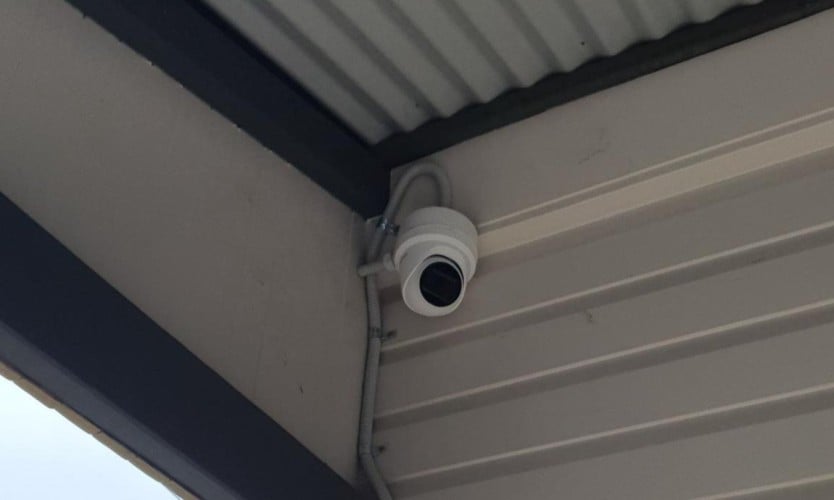 ---
Client Install: CCTV for a small business
Do you own a small business and need a reliable security system that keeps you connected to your workplace anytime, anywhere? We've just wrapped up an exciting CCTV installation project for a small business, read out latest blog to find out how it went.