Millions of businesses send emails every day, meaning that the potential to reach new customers or promote to existing ones is endless.
Wouldn't you love to capitalise on this potential brand exposure just by hitting send?

FortiTech has got you covered with our Automatic Email Signatures for Office 365. With the ability to design and set up automated email signatures across your business, whether you 5 or 50 staff, our Automatic Email Signatures can be custom designed to suit your needs. Would you like consistent branding company wide but you also prefer for your sales team to have a different signature to your admin team? or maybe you want to track analytics for a marketing campaign, with Automatic Email Signatures for Office 365 you can.
We partner exclusively with CodeTwo to design and implement Automatic Email Signatures in your Office 365 tenancy. FortiTech manage the project from end-to-end including the design of your preferred signature, integrating with Microsoft Azure AD, creating rules and assigning users to each signature and then testing across multiple platforms.
The cost varies depending on the number of users but in general you would be looking at $950 + GST per signature for setup and integration to Microsoft 365 and the subscription for the CodeTwo system, which is $300 + GST per year which covers up to 10 mailboxes and subsequent users are an additional $30 + GST per year each.
"Our email signature project involved 7 different brands, we are very happy with the outcome and have had a number of bookings through our HubSpot links and increased traffic to our social media profiles that feature in our signatures."
Michael Elliot, Owner, JJ Promotions
WORKS ON MULTIPLE DEVICES

Your signature will be the same, no matter whether you send it from your computer or mobile device.

Why Business Are Using our Automatic Email Signatures

Display different office addresses based on the location of your staff

Create rules to send specific signatures to certain recipients

Select which signature to include based on the role of the staff member

Integrate tags and links to gather web analytics data and track your marketing campaigns

MARKETING OPPORTUNITIES

Add promotional banners, links to social media pages or online booking systems.


CONSISTENT BRANDING



Keep to your brand by incorporating your business logo, font and colour scheme into your signature.



Here are some examples of what you can achieve with CodeTwo Automatic Signatures for Microsoft 365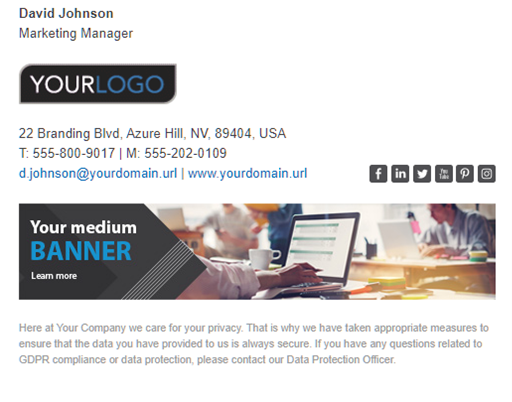 Design 1
This is a great all round option with the inclusion of your logo plus a medium banner allowing you to advertise your services, website or a current promotion.

Icon links to your corporate social pages can also be included (optional) along with a disclaimer.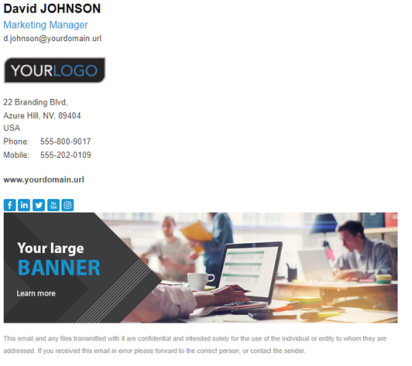 Design 2
Another great all round option with the inclusion of your logo this time with a large banner in a slightly different layout to Design 1. Each team members title can be highlighted through the use of colour to align with your branding.

Icon links to your corporate social pages can also be included (optional) along with a disclaimer.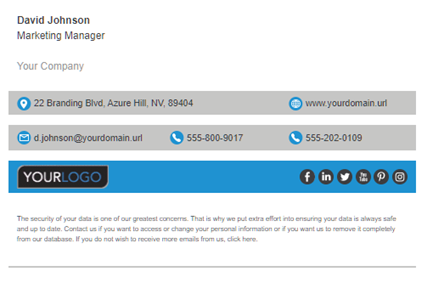 Design 3
A simple yet effective design choice, adding a bit more colour with minimal images through a smaller version of your logo.
Key components of your contact details, social media links to your corporate sites and a disclaimer are also included. Different colours can be utilised to align with your corporate branding.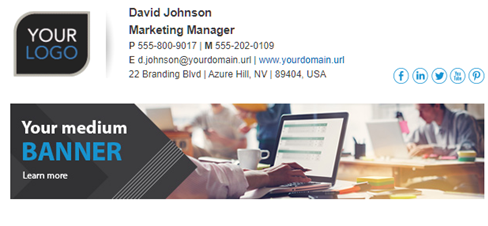 Design 4
A compact and impactful design with your logo, a medium banner and all your standard contact details.
As with all the signature designs with banners you can incorporate a link to your website, Lookbook or event page as an example.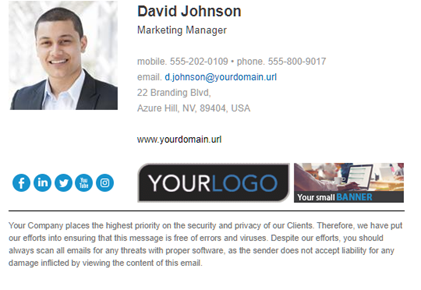 Design 5
Want to put a face to the name? Add in a corporate headshot to your signature.
Social links, a small banner and your logo can also be included, or choose to leave them out, it is up to you.
A disclaimer and your standard contact details can also be incorporated.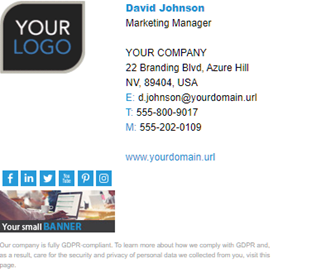 Design 6
This design style is a little more compact but still includes everything you might want to communicate to your current and prospective clients.
Colour is incorporated for the team members name and we can align this to your corporate branding colours.

Design 7
Are you a service based business? Why not incorporate your existing feedback surveys into your email signature? With this design you can.

A small version of your logo, social links and a splash of your corporate colours can also be included.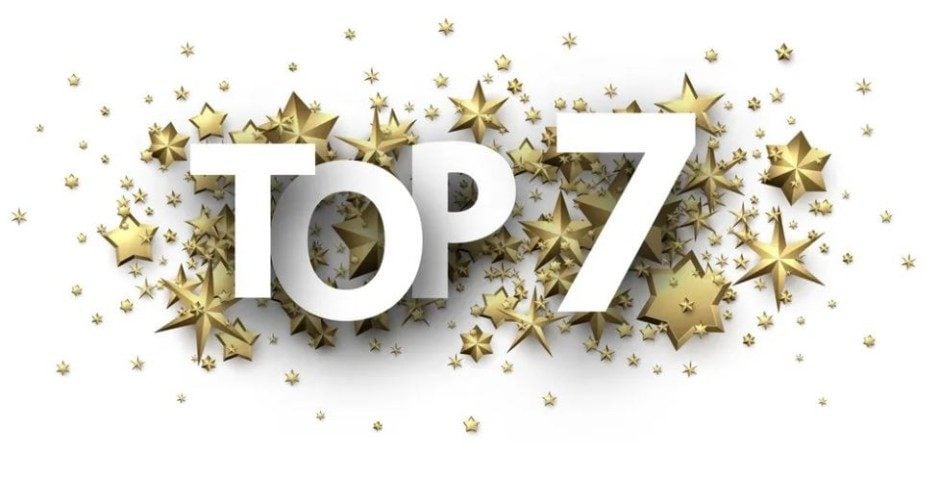 ---
The top 7 reasons your business should use CodeTwo Automatic Email Signatures for Microsoft 365
CodeTwo email signatures for Microsoft 365 is a powerful tool that helps businesses to centralise and automate the management of email signatures. In this blog we round up the top 7 benefits of implementing it.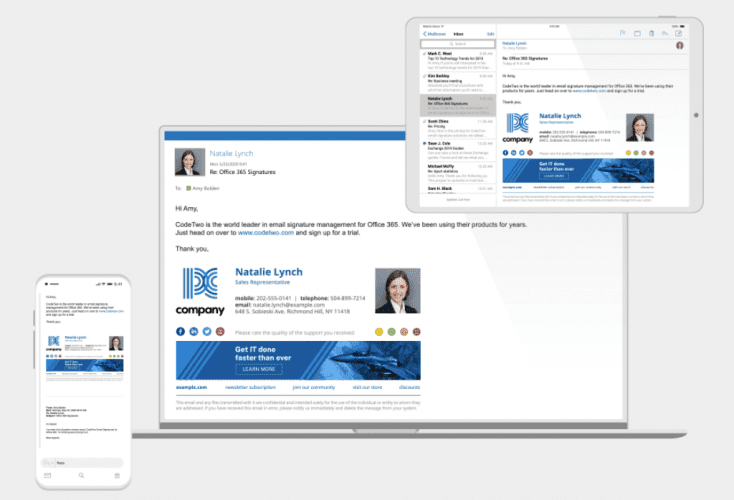 ---
Client install: Automatic email signatures with CodeTwo for Office 365
CodeTwo is automatic email signature software that integrates with Office 365 to include specific signatures on an email based on groups of users you choose. You can change them based on staff roles, holiday periods, special promotions and more. find out how in our latest blog.