Have you set up a new business? Don't miss out on the advantages that Microsoft 365 can bring to your emails and document storage.
Let us take the hassle out of setting up a professional email address for your business.

Other email services lack the collaborative features and streamlined workflows that Microsoft 365 offers, hindering team collaboration and impeding growth and who wants to spend a wad of cash on server hardware when you don't need to? With Microsoft 365, accessing emails and documents across different devices is easy as pie. And, as your business grows, Microsoft 365 seamlessly scales with your needs, accommodating additional users, storage, and functionality without disruption. But how do you get started?
That's where FortiTech comes in. Whether you have already purchased your domain name, or you would like us to, we can offer a complete end-to-end Microsoft 365 tenancy setup for your new business. We will set your domain up on Microsoft, create as much email address or shared mailboxes as you like and even setup secure SharePoint Libraries so you can store your documents and work collaboratively with your staff and external parties. Plus we will even make sure your tenancy is secure by following the steps in our Microsoft 365 Security document.
"Setting up our new Microsoft 365 tenancy was a breeze with FortiTech's expert assistance. Our team now enjoys seamless email access, efficient document collaboration, and the peace of mind that comes with top-notch data security. Highly recommended!"
PROFESSIONAL EMAIL ADDRESS

Establish credibility and build trust with clients using an email address at your own domain name, projecting a more professional image for your business.

Why Business Are Engaging Us To Setup Microsoft 365 For Business


We do it all for you, save your time and sanity!

Robust security features, data encryption, and compliance tools, ensuring your sensitive information remains protected.


Gain the ability to share mailboxes, calendars or documents within your team easily.


Versatile apps and consistent usability across platforms.

SEAMLESS FILE SHARING

Utilise SharePoint as a secure and centralised file repository, eliminating the need for an on-site file server and empowering teams to collaborate efficiently.
ANYTIME, ANYWHERE ACCESS



Access your emails and documents effortlessly from desktop or mobile devices, thanks to Microsoft 365's versatile apps and consistent usability across platforms.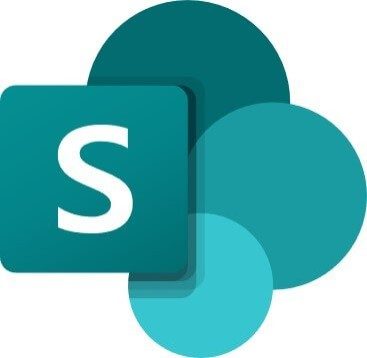 ---
Client Install: Microsoft SharePoint & OneDrive for Business file sharing
FortiTech recently completed a project implementing SharePoint as a file sharing tool for a migration law firm, allowing them to move off a desktop device they were using as their file server. Find out how the project went in our latest blog.