You might remember at the beginning of this year, we announced that FortiTech had welcomed onboard 2 new tech sup'pawt' interns, Boo & Skie, we had such a positive response to the news from our readers, that we thought you might give you a little bit of an update on their progress, especially as the pair received their 6-month performance review this week.
After a few initial teething issues we have seen some great leaps towards the skills and knowledge needed to provide front (fe)line support to our valued clients.
Their review was glowingly 'paw'sitive overall and noted some key achievements including understanding that RAM in fact stands for Random Access Memory and not Rats And Mice and discovering that CAT6 network cable is not made of real cats (much to their relief!).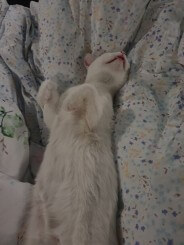 Tasks requiring opposable thumbs still elude them, but gentle use of teeth and paws has proven a successful alternative.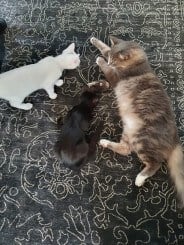 As expected, afternoon naps are still required to get through a busy work day, who are we kidding? it's actually morning naps that run till afternoon, luckily we have flexible work arrangements!
Working from home is still in place and we are glad to report that they have made a great impression on other, more senior staff.

Keep an eye for more updates on Boo & Skie as they progress through their internship.