Did you check out our blog last week? We covered how to add a disclaimer and signature to all of your outgoing Office 365 email. If you found that useful, we're sure that you will be impressed by another great tool for Office 365, Backupify. We use it with for all of our ProTech Managed Service clients and here is a really good reason why......
One of our clients purchased another business which had an earn out provision for the owner (we'll call him Bob) and a non-compete clause.
This is a modern-day tale of corporate espionage. Bob, not too far into his earn out period began to act a little off and was overheard by other staff members talking to his ex-business partner on the phone about setting up in business together again after his earn out period and poaching some customers from our client. Being in a small industry alarm bells began to ring with our client, they did some digging trying to suss out the fact from fiction. Many calls later they had half a dozen clients who had been approached by Bob for his new venture.
Our client confronted Bob with the allegations, resulting in his dismissal and the loss of his earn out payment - goodbye early retirement Bob.
Not one to take the loss of hundreds of thousands of dollars laying down, Bob filed a lawsuit claiming that he was unfairly dismissed and the client breached the earn out contract.

And this is where we came in…..
Bob had spent months setting up his new venture on the sly, contacting multiple clients trying to induce them into moving across to the new business, not only that he had been supplying his not-so-ex-business partner with client lists, subcontractor contact information and a whole range of commercially sensitive information including pricing tools and policies. To cover his tracks he had been deleting the emails as he went and then emplying his deleted items. We recovered a plethora of emails and gave them back to the client, when confronted with all of this evidence Bob claim went up in smoke **puff**.
Without Backupify in place we could not have recovered the emails and saved our client hundreds of thousands of dollars.
Office 365
Why did we have to recover the emails? Put simply, Microsoft don't keep deleted emails past 30 days.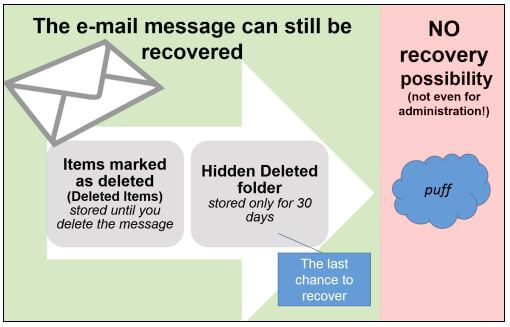 In fact, they even go so far as to recommend the use of third-party apps to regularly back up your information in their Services Agreement.

But that's not the only reason for backing up your Office 365.......
Can you hack it? Or will you go down like the Titanic?

Cast your mind back to the 1990's, the Macarena pumped through the airwaves, Titanic left us wondering why Jack and Rose couldn't just share the damn door and Kevin Mitnick was the FBI's most wanted hacker.
He started at age 12 but after hacking into the Pentagon at age 20, Kevin went on the run, continuing his mini crime spree, before finally being arrested by the FBI 12 years later. He served 5-years for his hacking but nowadays works as a respected cyber security consultant. Kevin presents this eye-opening video below, now just imagine if this ransomware attack happened to your business.

Cybercriminals have also recognised the monumental uptake of Office 365. As a result, they now target Office 365 and attacks are becoming more prevalent.
Now, enough of the scary stuff!  Just like Kevin said, businesses need a great Managed Service provider to help them secure their data from hackers. Here at FortiTech we take our clients data security seriously, which is why we choose Backupify for Office 365. Nothing competes for providing backups of Office 365 with unlimited data storage for the lifetime of your subscription - great for businesses who need to retain emails for compliance reasons or and to protect yourself from your Bob.
Cloud based applications are great and have revolutionised productivity in many businesses, but it's also important to remember to protect your data regardless of where it is and that includes ensuring that it is backed up.
The lessons here, don't be like Bob, oh and have Backupify in place in your business, it costs less than you think.