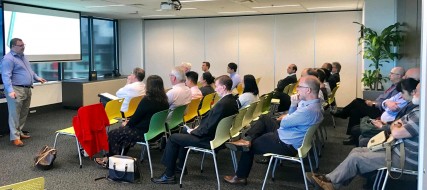 Last week, David was invited to speak on Cyber Security at the Chartered Public Accountants (CPA) Brisbane office.

With Cyber Security being a topic that David a particular passion for, he adeptly covered the latest trends in threats to data security and how to combat them on both a business and personal level to the gathered group.
The recent release of OAIC's 12 month report was a timely reminder that 75% of all data security breaches are caused by human error, so increasing staff awareness of threats is a great way to minimise the risk. David covered staff education as part of his presentation.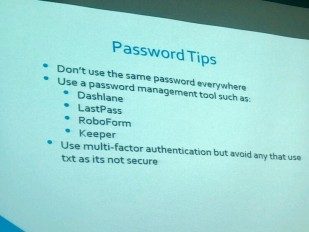 Security Awareness Training programs for your staff are a step in the right direction in the battle against cyber criminals and starting at just $10 + GST per user per month through FortiTech are an affordable way to stay on top of the latest security trends in real world scenarios.
If you are interested in finding out more about our Security Awareness Training offering give us a call on 1300 778 078 or email [email protected]