David capped of the month of August with his third speaking engagement, this time at the Logan Small Business Expo, where he spoke to a group of like-minded business owners on the 8 essentials to protecting a business and some practical tips for personal cyber security. The venue was buzzing throughout the day with over 1200 attendees and 175 businesses exhibiting.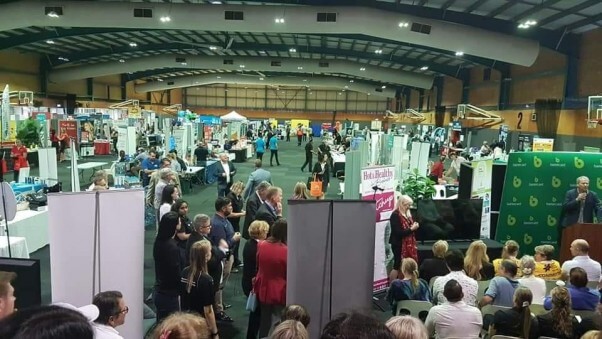 It was an interactive session, with questions popping up from the crowd including:
What sort of businesses are at risk of cyber-attacks?
Why do hackers want access to data? What do they do with it?
How should I protect my data?
Is Office 365 safe?
I travel a lot, is Wi-Fi at the airport and other places secure?
I found a USB drive in the carpark, is it ok to use?
I use the same user name and password everywhere, it has a mix of letters and numbers, is this ok?
Can you recommend a good password management tool?
With 1 in 5 small businesses experiencing a cyber-attack this year, it is no longer a question of 'if' a business will be the target of cybercrime, but 'when', so education of small businesses is essential.
At FortiTech, we use technology to help build and protect your business. If you need a proactive managed technology provider, are unsure of how to navigate through the intricacies of internet security, privacy laws and protecting your most precious asset - data, just give us a call on 1300 778 078 or email to book in a time for us to come and discuss your technology needs.