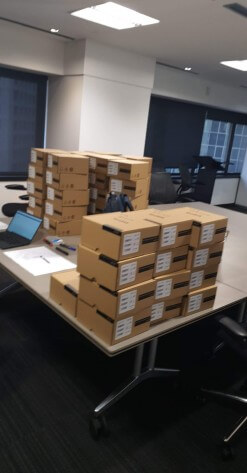 Back in March, the team completed an installation of a 170 seat 3CX VoIP
phone system for a legal firm with sites in Brisbane, Sydney and Melbourne.
Our client was looking for a phone system to replace their existing Alcatel Lucent OmniPCX hardware based ISDN system with a fully hosted virtualised system hosted in the cloud under an AWS tenancy.
The main requirements for the new system were that it integrated with their existing AWS tenancy, allowed for seamless calls between their offices and reduced their overall call costs.
FortiTech's 3CX hosted VoIP system suited them perfectly, our solution offered:
3CX Enterprise license
AWS Hosting
Unlimited local, national, mobile and 13/1300 calls with a $20 a month international call allowance (non-cumulative) per 4 lines
25GB of space for call recording
3CX web meeting for up to 250 participants 
PBX support by Australian team including adding users and basic system changes
Nightly backups and updates of the 3CX system
Simple porting and hosting of up to 4 DID local numbers (such as 07, 02, 03 etc), with additional DID's able to be provided at an additional cost
In addition, we provided full day face to face user training at all sites to helps smooth the transition between the old system and new.
For this project we rolled out a variety of Yealink phone handsets, the majority being the T42s model for the lawyers, whilst the secretary's and receptionists where assigned the larger but just as sleek T46s model with an expansion module, giving them the ability to assign up to 60 internal and external numbers at the touch of a button and the conference rooms were kitted out with the CP960 conference phone with wireless microphones, giving a minimalist high-tech addition to the meeting space along with crystal clear voice quality.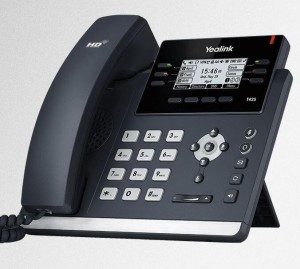 Yealink T42s
Yealink T46s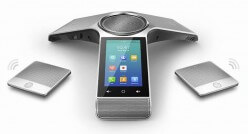 Yealink CP960
The timing of the installation was a fortunate one, with COVID-19 restrictions coming into effect soon after, this allowed the firm to take full advantage of the remote capabilities of the 3CX system utilising the mobile and desktop versions of the 3CX app to answer and make calls to clients as if they were in the office.
As FortiTech continues to roll out more and more of our hosted 3CX solution a consistent message from our clients has been that the ease in which they can switch between working in the office and at home or on the road has been a game changer for them and they now can't imagine life without it.
Could your business could benefit from a flexible, modern, fixed price, all inclusive VoIP phone system like this? Give us a call on 1300 778 078 to discuss how we can help bring you into the future of telephony.