2019's Dicker Data TechX event netted a record haul of 5 pairs of promotional socks, but just as this blog title suggests, the event was about more than colourful foot covers.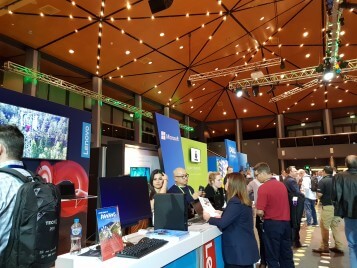 Leading technology distributor Dicker Data hosts TechX every 2 years as a way to promote upcoming technologies to their resellers, of which FortiTech is one.
With more than 45 technology vendors including Dell, Cisco, Microsoft, TP-Link and Citrix at each event, resellers are presented with the perfect opportunity to check out the latest in telecoms, AV, security and hardware all in the one spot.
The event kicked off with 2 panel discussions focussing on the rapid change in pace in the technology landscape including Internet of Things and 5G and the ever evolving customer expectations of their providers.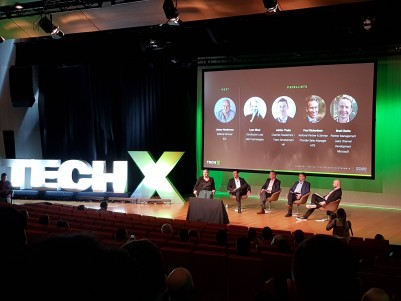 It was exciting to hear about the new technology and tools on the horizon with a focus on security, something close to our hearts.
The panel sessions were followed by the product showcase, where the vendors brought out the big guns to attract attention to their stands, giveaways and competitions were aplenty.
By the end of the night our promo haul included the socks, backpacks, laptop covers, a dozen pens , notebooks, sticky plasters, beach balls, phone chargers and chocolates, we're pretty sure we'll be covered for stationery until the next event rolls around in 2021.