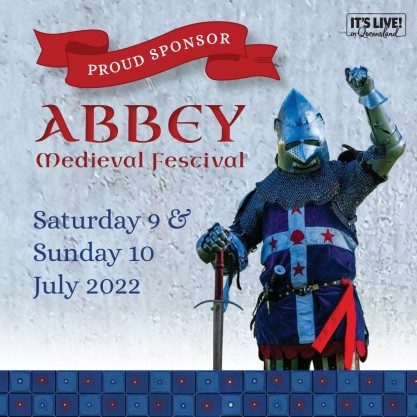 It's back with a vengeance! After having to unfortunately cancel for the past 2 years, the Abbey Medieval Festival is back and better than ever. The Festival is being held from 9 & 10 July at the Abbeystowe, an open field near the Abbey Museum of Art and Archaeology in Caboolture.

Technology and medieval festivals may seem like strange bedfellows, but as you will see from the Rook in our logo, we are big fans of all things medieval (lets face it we are geeks), which means that we are hugely excited to announce that FortiTech are continuing to sponsor this great event in 2022.
FortiTech is helping bring history to life by donating technology to the museum and providing a money can't buy experience as one of the raffle prizes.
To help make the gate entry process for visitors a quick and easy one FortiTech has donated a powerful Leader 575PRO laptop, monitor, keyboard and mouse to the Abbey team to use - because no one wants to get in the way of hundreds of people looking to get their fill of braised brisket stew and mead before grabbing prime seats for the jousting tournament!
We also provided 2 VIP tickets as a prize to one lucky winner who will be experiencing a a jam-packed Saturday of fun:
Saturday VIP tickets for two people to the Abbey Medieval Festival. Enjoy exclusive parking close to Abbeystowe, priority entry at 8:30am, and exclusive access to the VIP area where our hosts will serve you authentic food and drink. You will also have plenty of opportunity to immerse yourself in the festival experience, enjoying all the activities, encampments, animals, battles and more!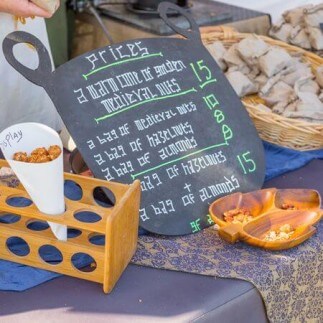 The FortiTech team are looking forward to dressing up and attending the festival ourselves, exploring the markets and sampling possibly way too many Medieval delicacies!
You can grab your own tickets to the festival here: https://abbeymedievalfestival.com/