How Much Should a Business Spend on Technology?
Technology now occupies a much larger position in our lives and businesses and with each passing year continues to grow. Year after year sees advancements in all areas of technology whether and with this the landscape of uses and applications of the new hardware and software gets more muddied. This can make it difficult to determine how to best allocate your technology budget to get a good ROI and advance your business. Many businesses get stuck with using the same IT budgeting model every year, with no view on the changing business needs and myriad technological advancements that could benefit their business.
Technology budgeting is a complex endeavour and should be much more than just the numbers. How do you know how much you should be investing and do you know what your competitors are investing their budget on? Businesses are in the dark about how much and the best application of their budget on technology.


What will it do?
It is often a hard decision to spend money where an immediate return is not obvious. Technology benefits are long lasting and can help businesses to accelerate their goals in the long term. Technology should be viewed as a tool to leverage greater efficiencies and cost savings as well as opening opportunities in the future.
Here are some examples of what good technology investment can achieve:
Increase business reach to connect with more potential customers and get deeper connections with existing customer base
Ensure your customer service is tailored and of a high standard
Allow your key partners and suppliers great levels of connectivity
Provide real time analytics on customer demand and Just In Time stock improvements
Improve existing processes so less staff are required, minimise costs, decrease wastage and increase efficiencies and time savings
Ensure you are competitive and lead rather than follow your industry peers
What do my competitors spend?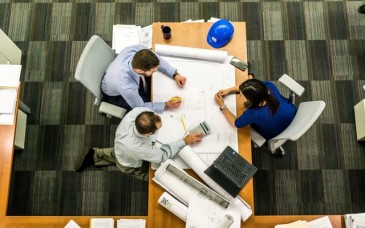 Overall, businesses tend to spend between 4-7% of their gross revenue on technology with smaller businesses spending the most. This however needs to be tailored to your needs, industry, business strategy and current maturity in your technology platform.
Technology budgets continue to grow as businesses embrace the positive effects of technology investment. A 2017 Gartner survey found that businesses had a 4.8% increase in 2017 IT budgets with SMEs on a slightly larger increase of 8% from 2016. These trends are set to continue as the impact of technologies on business operations continues to unfold.
To ensure a budget is both accurate and tailored a business needs to go through an assessment phase to review their technology ecosystem and processes from several angles such as users, hardware, software and IT vendors.


What should I spend?
The Assessment Phase is where FortiTech can really help your business. FortiTech can undertake a technology audit of your business to benchmark their overall technology maturity using the 7C Technology Intelligence Quotient which answers the following questions about your technology ecosystem:
Continuous: What is its level?
Competent: How efficient and professional is it?
Charged: How proactive and responsible is it?
Conscious: How strategy and business focused is it?
Controlled: How measurable and governable is it?
Clear: How transparent or clear is it?
Cost effective: How well are costs controlled in it?
The benefit of the 7C Technology Intelligence Quotient is to give a competitive edge for the clients through technology and provide measurable and actionable steps to be completed over the next 12-24 months and allow a continuous improvement to ensure technology is leveraged for best advantage. 


What's next?
Are you are ready to discuss how FortiTech can help you invest in your technology in the best way? Then get in contact with us today on 1300 778 078