Starting a new business or practice can be daunting, especially when it comes to choosing the right technology to suit your needs, after all, building the right foundations can give your staff the tools they need to excel.
But where do you start? Luckily, David covered just this topic recently, as part of the College of Law's Geeky Guru's and we are going to share those tips with you in this blog.
David covered 3 specific sections which we will run through below:
Choosing the right internet connection
Making a VoIP phone system work for you
Technology for maximising productivity
Choosing the Right Internet Connection
Before you sign up to an internet provider first work out what you will be using the internet for. It will save a lot of hassle down the track if you get the right service now rather than being locked into a contract for 12 months or more that doesn't suit. David recommended some things to consider:
How many staff do you have
Do you use a lot of cloud apps
Do you have OneDrive/SharePoint/Dropbox etc?
Do you have an offsite server?
Do you have VoIP or are you likely to move to it in the future?
Do you do a lot of Video Conferencing?
How about Zoom/Teams/Webex?
All of these individually don't use a lot, but when combined can increase the load required from your internet connection.
Ideally, you would like your connection to be an average of 10-12Mb/s for every staff member. This average is made up of:
5Mb/s per person on video conferencing
5Mb/s per person for OneDrive & SharePoint
1-2 Mb/s for Cloud apps
What is out there to suit my needs?
FortiTech's business internet connections in order of preference are:
Fibre
4G/5G
NBN
ADSL (no longer available for new installations)
If you only have NBN available in your area, then aim for  a 100/40Mb/s connection, some Fibre to the Node (FttN) connections only get 50/20Mb/s which won't serve a large office well.

It is important to note that install times for connections can vary, with 4G/5G taking just a few days, NBN about 2 weeks and Fibre taking up to 3 months, especially if there is no existing infrastructure.
In a shared building? things can get a little tricky, you have no choice of network do you you can't easily avoid speed issues and all other problems which means you may find that a 4G/5G connection is your best and only option .
Here are some current offerings that FortiTech are aware of:
Fibre in the City
Vocus and TPG are offering:
500Mb/s ~ $500/month
1Gb/s ~ $800/month
Fibre in the Suburbs
Telstra premium fibre
100/100Mb/s connection
About $1k/ month depending on your location
Other things to note:
Fibre is generally deployed into the office location of your choosing, but you usually pay for the privilege with high initial install costs for the infrastructure (unless you can negotiate a generous discount with your account manager)
4G/5G connections may need to be mounted on the building's roof to get good reception
Often NBN may only reach your buildings main distribution frame (MDF) which means, need a licenced cabler to extend it further to reach your network infrastructure.
Making a VoIP system work for you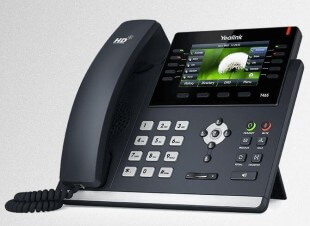 Voice over Internet Protocol or VoIP for short has been around for a while, initially struggling with trying to service offices data and phones on a single ADSL connection (the calls are sent via internet rather than a traditional landline), the service has come into its own with the rise of Fibre, 4G and NBN.
VoIP systems outgun traditional ISTN and PSTN lines with their flexibility and features, not to mention cost savings.

Types of numbers available on VoIP:
Local – can be in any state, single number or 100 number ranges
1300 – these charge the person ringing 30c for the call and the business generally around 9c a minute
1800  - free for the caller and the business is charged 9c a minute
International numbers e.g. UK, NZ, Singapore, US
Generally you can buy VoIP in "all you can eat" per line or charged per call/minute depending on the provider
FortiTech charge $300 per 4 lines including all the licensing, PBX, calls etc


VoIP can be provisioned on:
Desk phones
An app on smartphones
Softphone client on desktop/laptop
3CX PBX software offers all 3 options to be used at the same time
Benefits of VoIP
Integration - Office 365 for contacts and can integrate with some CRM's
Presence - View the status of other colleagues avoiding unnecessary call transfers
Voicemail - Voicemails are converted to sound files and forwarded via email or voice to text
Conferencing - Hold audio and video conferences with multiple people (3CX also adds web conferencing to audio conferencing)
Call centre features - Call queues, website live chat, call reports, call recording, SLA alerting, switchboard and more
Growth -  Being software based VoIP (vs hardware PBX) is easier to grow as you can just expand the license and add phones
Cloud - If you lose internet in the office and your VoIP is hosted in the cloud you will still receive calls on your mobile through the app using mobile data
Perfect during COVID – can just dial your desk number and with the app it can be answered on your mobile or computer
Not all VoIP is created equal
There are plenty of offerings on the market for VoIP systems, but just like an internet connection, you really need to way up what you will need in a system when comparing systems, a few features we consider essential are:


Ring Groups – if your main number is called might want group of phones to ring so it is never missed
Hunt groups – phones are rung one after another
Simple routing – individual numbers ring
Complex – ring groups, hunt groups and/or external numbers
IVR – Callers press buttons to route to a particular number/group
Blacklisting – the ability to block certain numbers/nuisance calls
Call recording - for quality and legal purposes
Listen in and Barge in – the ability to listen in on calls and interrupt them
Redirection to an after hours answering service
Other things to note:
Internet for VoIP

Never use an ADSL connection
At minimum you need a good, tested NBN connection
VoIP happily works across 4G/5G and Fibre




Technical

VoIP is run over internal networks
Wired is much better
Use PoE switches to power your handsets
You can have a server or appliance onsite acting as your PBX
Or a cloud based solution and hosted in AWS
Just like everything else, you get what you pay for
Technology for maximising productivity
Most businesses have a Microsoft 365 subscription nowadays, but did you know there are many more tools and applications included in your subscription that the standard Office Suite? We've outlined out top picks for productivity boosting applications below:
OneNote
Allows you to take notes on any device and sync them and then access off another device

You can draw, insert photos, create checklists and more

Create different categories, work, personal etc.



SharePoint
Great for intranets, view and navigate just like a website

You can create company wide intranets or smaller sites just for particular teams or divisions to avoid information overload

Security and access can be setup to avoid accidental deletion of content etc

OneDrive for Business
Cloud storage for your business

Perfect for sharing files with external parties

You can choose who you want to view a file, prevent downloads and remove access as needed

This also means that anyone with access will always have the latest version of the file


Flow
Business automation

Thousands of pre-built templates available such as:

Save Office 365 email attachments to OneDrive
request manager approval
create to-do lists for flagged emails

Track your work hours and location in Excel online
Send form responses for approval – i.e. travel, hardware or leave requests
To-do
Integrates with Outlook tasks

Manage your tasks across multiple devices
Share and assign tasks with others (you only need their email address)

Add categories and reminders

Create personalised daily task lists based on upcoming deadlines

We trust that our guide has helped you feel a little less overwhelmed about setting up your practice or business for success through the use of technology, of course, if you are ever in need of more assistance, feel free to give us a call on 1300 778 078 or email us.