This week David hosted a webinar with the College of Law's Centre for Legal Innovation focussing on Security Assessments and Technology Policy to create a security first culture in the workplace.
We have outlined below the key takeouts from the webinar, which will be available on YouTube soon:
Creating a security first culture is important, even though the Board and Management are ultimately responsible, everyone plays a critical part in data security.
Whilst there are financial costs relating to a data breach, there are also reputational risks and staff morale
The National Institute of Standards Technology (NIST) Cybersecurity Framework is a great basis to start from for your organisation, it complements ISO27001 risk management standards. The Framework is outlined in the image below.
Undertake a security assessment before you start on a cybersecurity journey for your organisation. This will give your organisation a benchmark and clearly set tasks and goals
Know your data – what do you collect, store and who has access to it and most importantly, how is it protected?
The security of physical data is just as important as digital
Assign responsibility for cybersecurity to 1 person
Make sure your internal policies align to the law, regulation and codes of conduct
Ensure that you have policies in place to support the cybersecurity goals, Technology Acceptable Use, Data Breach Response, Business continuity and disaster recovery are essential
And most importantly, don't be afraid to ask for help on your cybersecurity journey.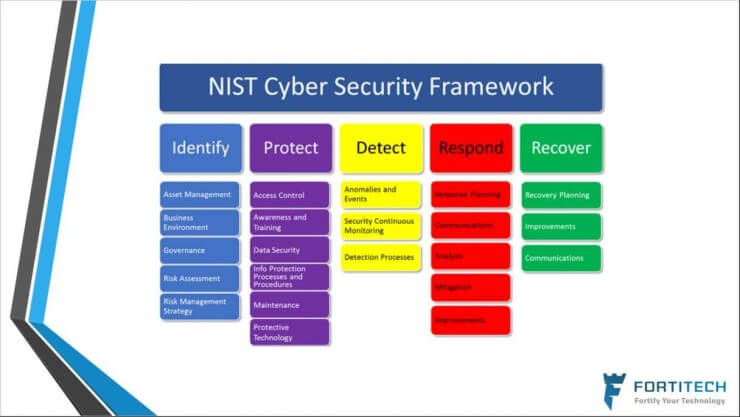 David's cybersecurity series for 2020 continues in April with a webinar focussing on Passwords, password management tools and multifactor authentication.