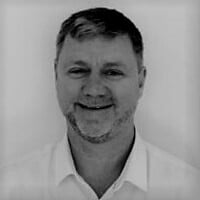 Some of our clients may have seen a new face out and about recently, that face belongs to Craig, our newest team member.
Craig is our resident Microsoft 365 expert and has been busy undertaking security audits for our client's Microsoft 365 tenancy's to ensure they are set up in line with best practice principles.
Craig has a passion for keeping up to date with technology advancements and more than 23 years of finding technology solutions that suit the needs of the client. He is also Microsoft and ITIL certified and is currently furthering his studies in Microsoft SharePoint and 3CX VoIP phone systems.
Growing up in a family who ran small businesses and also having run his own technology business Craig understands the pressures faced by business owners and leaders to succeed not just for themselves, but their families too and actively works on getting the best outcome for everyone.
If you see Craig onsite or catch him on the phone make sure to give him a warm welcome.