One of our manufacturing clients recently stepped into the future with an upgrade to their job tracking system.
As you can see from the old system (pictured below) scheduling and tracking jobs was a time consuming manual process displayed on a whiteboard and was in desperate need of an update. Our client wanted the ability to track jobs in real time and automatically display the current status to staff in a communal area.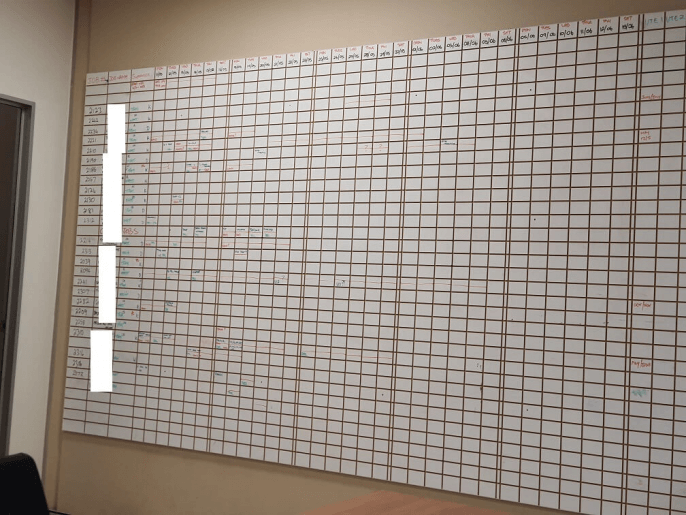 That's were FortiTech was able to help. The whiteboard was replaced by a LG Commercial 55" Full HD TV, with 3840X2160 resolution, unlike a regular consumer TV, LG's commercial versions are designed to run 24 x7 making it a perfect solution in their manufacturing environment.
The TV comes with an embedded Content Management System (CMS) which allows users to edit and play content, create playlists and control signage. Additionally, you can access SuperSign Control, which is software that allows up to 100 displays to be controlled by one account on a single server.
As our client has specialised software for their scheduling that needs to run on a computer, we included a tiny Intel NUC mini PC with the installation, the NUC is cleverly attached to the back of the TV
(pictured)
hidden away from view and any accidental knocks. Though small on size, the NUC still competes well with most desktop PC's boasting an Intel Core i3-7100U CPU, 8GB of RAM, a 128GB Solid State Drive and has Windows 10 Pro installed.
The TV was attached to the wall on an articulated mount bracket, meaning that the TV can be adjusted to suit different viewing angles as needed.
As you can see from the after photo below, the new display is leaps and bounds ahead of its predecessor allowing the team to cycle through viewing current jobs, milestones, job items and the status of work orders with the click of a button, no more RSI from updating the whiteboard!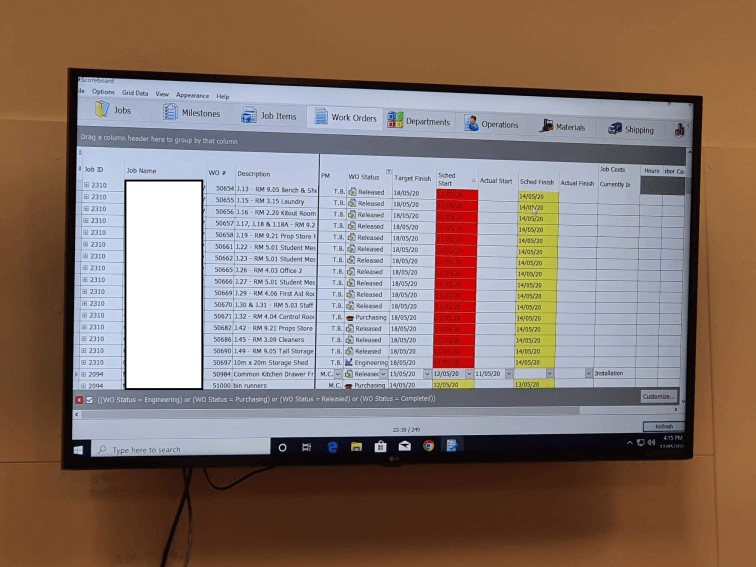 All up this project totalled just under $3,000 installed and has been incredibly well-received by our client and their staff, improving their productivity and oversight of jobs.
If you are interested in something similar for your business then give us a call on 1300 778 078.