We are seeing more and more clients switch to laptops as their main work computer due to their portability for working from home when needed, whilst also having the ability to be set up as a standard desktop computer in the office. This has been a trend throughout the COVID pandemic and is becoming the new "norm" for computing.
And our latest install was no exception, with an install of a new laptop with dual monitors for a law client in the CBD.
The Requirements

The firm has recently moved into a new office and our client wanted their Office Manager to have the ability to seamlessly take their laptop into meetings, work throughout the office or from home without interrupting their workflow.
Here is how we did it:
The solution
Taking our clients requirements we deployed a Leader 437PRO laptop with Targus dual display dock, external keyboard and mouse.
The 437PRO has Intel's newest generation i7 processor onboard and is packed with the following features:
14" Full HD (1920x1080) 16:9 panel

Intel® Core™ i7-1165G7 processor (1.2GHz - 2.8GHz, up to 4.7GHz)

16GB RAM

1TB NVMe Solid State Drive

Intel® Iris® Xe Graphics

11 hours battery life (with 49WH battery)

Wi-Fi, Bluetooth & Ethernet Port

6-in-1 card reader

Built-in camera

HDMI input for a separate monitor

USB 2.0/USB 3.0/Thunderbolt/USB-C/Audio ports

2 Years Australia Wide Onsite Warranty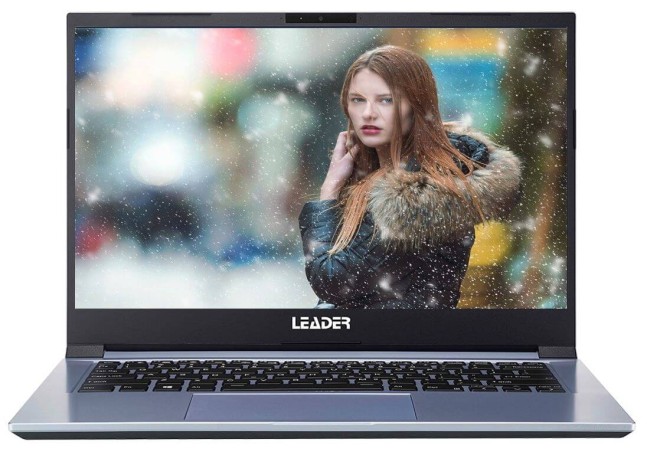 Costs
The total cost for this project was $3,299 + GST for a turnkey solution comprising of the 437PRO laptop, 2 x 24" LCD monitors, hub, external keyboard and mouse along with on-site installation.
Upgrades are also available for the RAM, Warranty and an external DVD drive if needed.
Implementation 

The install and setup took 2 hours onsite and included deploying the latest Windows updates, setup of Office 365 suite, OneDrive, Antivirus, LEAP and PDF Editing software.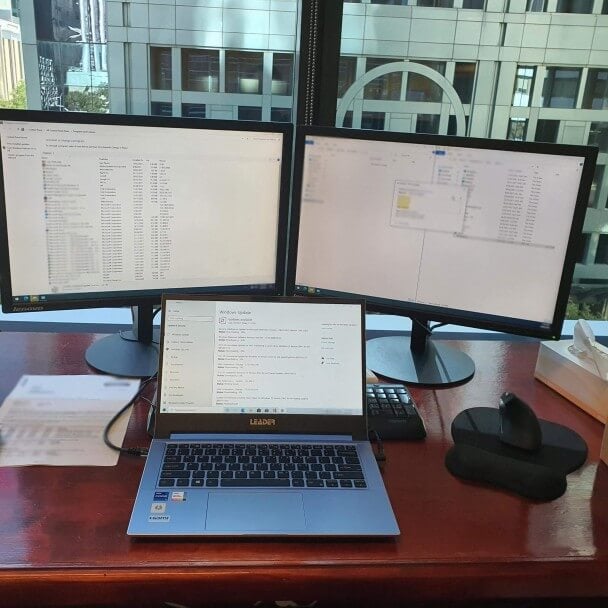 The new laptop installed and updating Windows, when in use the laptop is put to the side and used as a third monitor


Outcome

Our client is very happy with the install and has been enjoying the ability to use their laptop in another part of the office as needed and not lose productivity.
With Leader's standard 2 year onsite Australia-wide warranty, our client has peace of mind that unlike other notebook manufacturers they won't need to post the laptop into a repair centre if something goes wrong.


Looking for a new laptop?

We have a number of Leader laptops and accessories available to suit any budget, just give us a call on 1300 778 078 and we will get you on your way to a more mobile workplace.