FortiTech recently completed an install of a HIK Vision CCTV security camera system for one of our financial planning clients.
Having previously experienced a break-in at their premise and with the protection of their client's personal data front of mind, they decided that they needed to have a CCTV system. They decided they wanted something that was not only visible, but also had good picture quality so that if worst came to worst that they would have a record of any potential baddies to provide to the police and their insurance provider.
After sitting down with our client and discussing their needs, we found that top of the list was the ability to remotely access the video feed as they were in and out of the office a lot and wanted to check on what was happening and a close second was image quality.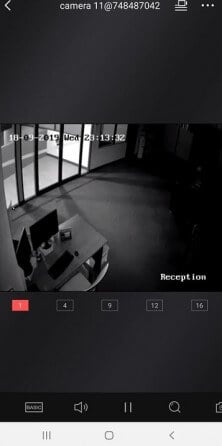 With these requirements in mind, we put together a proposal that included a floor plan showing each camera location and the field of view. We also outlined the features of the HIK Vision desktop and mobile apps which ticked our clients desire to have remote viewing and motion alerts.
We installed 8 x 12MP cameras in total covering inside and outside their offices. We used dome style as they are vandal resistant and weather-proof and housed all the equipment including the Network Video Recorder (NVR) in a new secure rack, so that if there was a break-in the recorded footage could not be accessed. As part of the install we put new data cabling throughout their office.
We configured the system and installed the HIK Vision desktop and mobile apps and followed up with training on how to use it.
Our client said:
"I'm loving just how easy it is to tap my phone screen a few times and be able to see what's happening at the office. The night vision quality of the cameras has been fantastic and I am impressed at how good it is."

If you are interested in a HIK Vision CCTV security camera system to protect your business, then give us a call on 1300 778 078 to book in a time to discuss your needs.