Case Study: VoIP install for Financial Services Client
We recently installed a new Voice over Internet Protocol (VoIP) phone system for a client in the Financial Services industry.
For this project we rolled out reliable Yealink T46G and T48G handsets across the office, the client wanted elegant handsets that looked good and were easy to use. The Yealink handsets were able to deliver just that. We were also able to program the quick access buttons and add their business logo onto each of the phones screens for an even more professional look.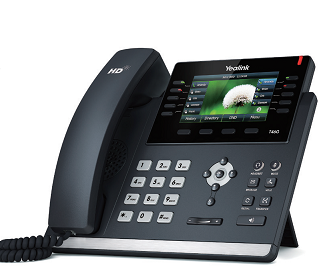 The receptionist was very happy with the functionality of the T48G handset which was paired with a wireless headset and the 3CX software's integration with their Windows environment, this meant that they could see the status of each of the handsets at a glance and easily transfer calls.
We also worked with our client to create an Interactive Voice Response (IVR) to enable their callers to be directed through to Accounting, Financial Planning, Loans and Accounts departments along with the option to go through to Reception if needed.
We implemented phone routing through call groups, transfer to mobile and external number, which means calls are never missed. These call routings can be adjusted remotely by FinTechnologies quickly as and when needed.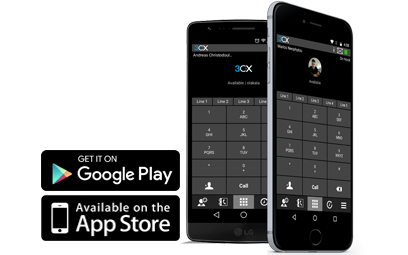 Our client noted that the 3CX mobile app has proved to be a great benefit for the business with users having the ability to take calls anywhere around the world as long as they have an internet connection.
4 professionally recorded on hold messages featuring our clients current promotions and services was also included by FinTechnologies as part of the project, these of course can be changed easily in the future. We also set up an after-hours message and a Christmas closure message for 2017 which will be loaded on to the system at a later date.
We were able to utilise the business' onsite server to run the 3CX virtual PABX, so no hardware purchases were required, however, we have been able to install the software on a desktop PC onsite for another client where there was not an onsite server.
We are happy to provide VoIP packages for clients who make over $250 worth of calls each month as we have found this is the point at which client's received the greatest return on investment for switching to VoIP, clients below this call level are unlikely to see any monetary benefits in switching, however if the additional functionality is attractive to you then we are happy to put together a package for you as well.
If you would like to discuss how FinTechnologies can help you improve the productivity of your business through a new VoIP system give us a call on 1300 778 078