Case Study: IP Security Camera install for Manufacturing & Retail
It took 3 days and over a kilometre of network cabling, but we now have a very happy client with a brand new .
Being a manufacturing and retail business, our client wanted to ensure that they could monitor the health and safety of their staff and clients, deter theft and shrinkage and reduce their insurance premiums.
They are well on their way with the installation of 16 Hikvision HD IP Bullet cameras covering their showroom and head office facilities in Brisbane.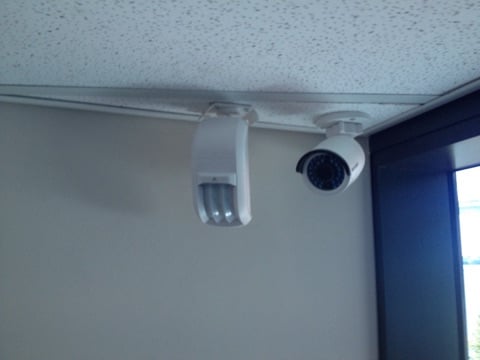 The cameras were installed with minimal intrusion on the aesthetics of the new showroom and offices, the advantage of being IP camera's means that no external power source is required, they are simply powered through the network cables.
The cameras are backed by a Hikvision Network Video Recorder (NVR) with 12TB of internal storage which will record up to 2 weeks worth of 24/7 footage.
A Dell 43" 4K Screen was installed to allow easy viewing for staff and can display the live footage of up to 16 cameras at once. "The level of detail is fantastic" they said about the screen.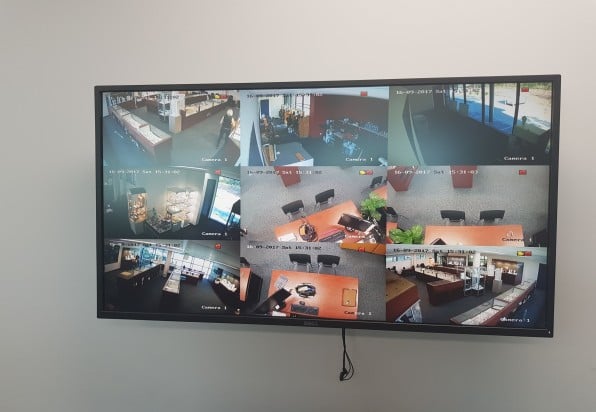 As an added benefit key staff can also access and can receive alerts After Hours if motion is detected on any of the cameras external monitoring of the cameras via iPhone and Android Apps.
We also undertook an alarm installation for the same client and will feature this in one of our upcoming blogs.
FinTechnologies are licensed security advisers and installers, give us a call on 1300 778 078 to discuss your security needs.