We use technology to help build and protect your business.
Are you compliant with the Notifiable Data Breach laws?
Are you securing and backing up your cloud systems such as Office 365?
Are you investing in the right areas of technology to support your business goals?
Are thoughts of cyber security attacks keeping you up at night?
We can help
Don't put your business in the firing line, talk to us today.
How we make your business smarter
Audit

Objectively measure your current technology landscape

Advise

Actionable advice to align technology to business goals

Integrate

Technology solutions that fit seamlessly with your business

Maintain

Keeping your technology working reliably day after day
The landscape has changed and businesses are now heavily reliant on technology for the day to day operations of their business. From the road to your office to your boardroom, technology underpins your interactions with your clients and the performance of your business. At FortiTech we believe in understanding your business first, then providing reliable technology advice, solutions and ongoing technology support with emphasis on ensuring your business is always secure.
It's the smarter choice for your business.
We listen to your business goals and direction then tailor a comprehensive end-to-end technology solution comprised of monthly vCIO advice, regular technology & security audits, cyber security protection, cloud services such as hosted servers and Office 365 and all the necessary hardware and software bundled together with the 24x7 technology support so we are there when you need it most.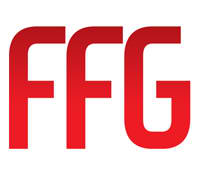 "The team at FortiTech are great to work with. They understand the commercial reality of a business requiring the latest technology to enhance functionality while considering the financial ROI."

Anne Fornaro, Managing Director of Fornaro Financial Group
OUR RECENT ARTICLES
---
---
How to connect your work desktop PC to the Internet at home
With the unprecedented upheaval of the COVID-19 we have had a number of clients who have quite literally had to ask their staff to take their desktop PC's and monitors from the office and work from home. Being desktops rather than laptops, this has presented some challenges, as unlike laptops, desktop PCs aren't designed to be moved around and are often not equipped with wireless adapters, so how can they connect to the internet? Find out in our latest blog.